Social Media is a powerful tool for developing relationships with directors, producers, actors, casting directors, and other industry professionals. It's also an excellent way to build an audience for your creative work. Here are 5 social media rules you can apply to your #actorslife:
You are what you tweet!
Today it's quite possible you'll make your first impression online before you ever meet someone in an audition room. Your tweets are a direct reflection of who you are. What do they say about you? This goes beyond preaching about your political views or other controversial subjects. It includes your daily correspondence on social media. Say you had a bad experience on your trip to NY today and you want to vent about it on social media. Send out a tweet about your displeasure with the airline but move on. If you're having a hard time reaching customer service on twitter, ask them if you can take the conversation to a direct message. If you don't, an outsider will only see an angry person they don't want to work with even if your "in the moment rant" on social doesn't reflect the person you really are.  
Tweet others the way you want to be tweeted
This is the Golden Rule on Social Media. If you don't agree with someone unfriend/unfollow them or simply 'mute' them in your settings (if it's an important industry relationship). You don't have to attend every argument you're invited to. Whatever you do don't leave hateful comments or try to teach them a lesson.  Treat them the way you want to be treated offline and online.
Listen before you talk (or tweet)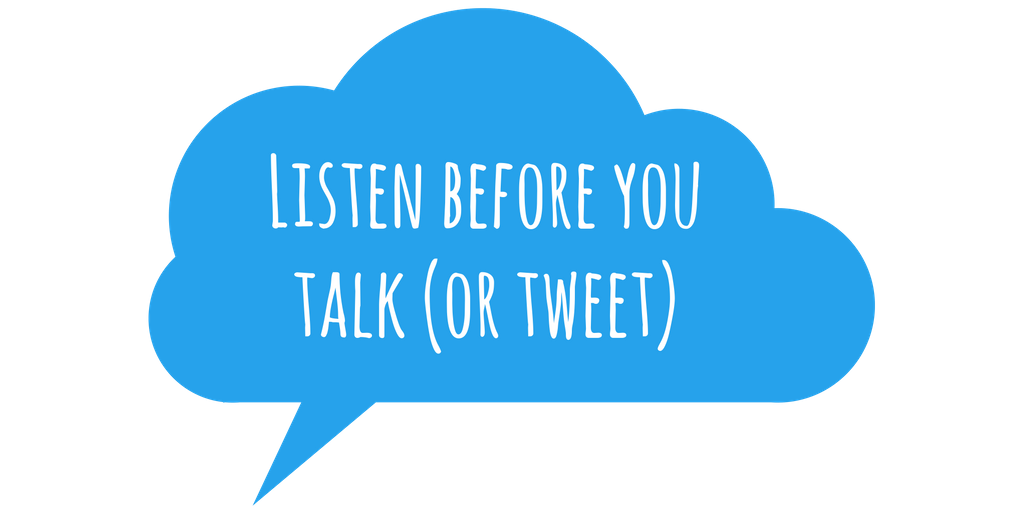 Sometimes actors treat social media like a big megaphone "Look at my reel! Look at my headshots! Look at my video!"  Before you ask people to look at your stuff  think about what you can do for them. Listen to their conversations and respond, share their content, and get to know them before you start asking for favors of your own. The great thing about platforms like Twitter is there are conversations going on 24/7 about everything! It's fine to jump into someone else's conversation but be sure to read the whole stream of comments before you do.
People trust actions more than words!
You're not only judged by the words you tweet or post, you're also judged by your actions. The best way to create a loyal following is to lead by example. No matter how tempting it sounds, don't buy followers. It's super obvious when you have zero engagement and 10,000 followers. It's also very easy to expose your "dirty little secret" using sites like TwitterAudit. Don't let your actions overshadow the great content you've shared online. Remember: Your reputation is everything in this business.  
Believe in your 'selfie'!
Social media can be frustrating at first, but it's a valuable skill that you can learn. The biggest career advantage it offers is in building relationships. That takes time. Remember the 3 P's: Stay positive, patient and persistent.  
To give you that extra boost of confidence on social media grab your free copy of my Ultimate Social Media Guide for Actors HERE (it's a 30-page ebook that will have you rockin' your social media in no time).
Do you know the 5 Social Media Rules for your #Actorslife? ?https://marketing4actors.com/social-media-rules-for-your-actorslife/ Click To Tweet
See you on Social!