There is so much BAD information on Instagram about how Instagram works!
There I said it!
Sadly, many of these 'Myths' are keeping you from growing and making connections on the platform.
So if you've ever wondered:
-Are long or short captions best? 
-Do I need to have a perfect aesthetic to grow?
-Does being a business or creator account hurt me in the feed?
-Does editing captions after I post mess up my engagement?
-Are 'SAVES' the best engagement for the algorithm?
-Must comments be over 3 words to count as engagement?
-Are hashtags the best tool for growth?
-Is the Shadowban real?
This week's video answers them all!
Watch me bust the 13 biggest Instagram myths in 47 seconds 🙌
Got a minute? Click here to get the facts!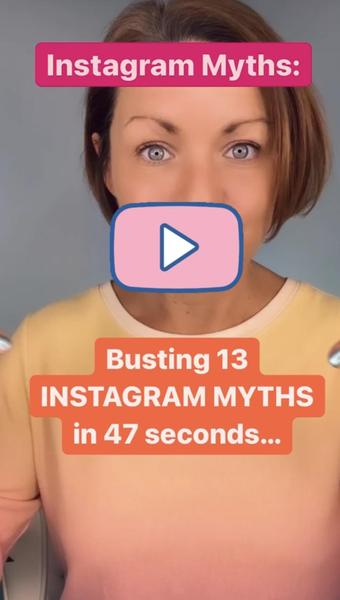 See you on social,