Social media is one of (if not the most powerful tool) actors have today. It's a ROCKSTAR networking tool, it gives you instant connection to your fans and it's a FANTASTIC way to post about your projects.
But let's be real. Like any tool, knowing how to use it correctly factors big in getting the results you want.
One of the biggest mistakes actors make on social media is broadcasting about their projects to their followers all.the.time. They're only posting about their #actorslife.
They tell us what it's like doing the #actorhustle, when they've #bookedit, how much they are a #gratefulactor. And that's all great (as long as you're not spoiling any projects of course)…but that's only half their story and, sadly, they're setting themselves up for failure on social media.
Why?
Because even the biggest actors don't work all the time. So, if you only post about your bookings, you'll eventually run out of things to post. Or you'll just post #TBT or #FlashbackFridays (which isn't terribly interesting either).
And let's REALLY get real…
If your only posting strategy is to share bookings then now, with the SAG-AFTRA strike, you can't use social media to promote any past/present/future projects on social media by "struck companies." That includes sharing your friend's projects (by "struck companies).
(Clarification of what SAG-AFTRA said in this post. This only refers to projects involving 'struck' companies)
But strike or no strike, just posting about your bookings is definitely not a short or long term posting strategy.
And there's another BIG reason that posting "strategy" is a problem…
Think about how you, as a fan, want to interact with the actors you love. Sure, you like to know when they're in a new movie, but you also want to know about the person behind the project. Their passions, what they value, their likes and dislikes – you want to connect with THEM!
Well, we want to connect with you too and you are so much more than the projects you book!
Next time you find yourself just sharing your #actorslife, use one of these 5 ideas that have nothing to do with your latest booking!
1. POST ABOUT YOUR DAY
Sometimes we overthink things on social. It really is the simple things people connect with most. I may spend hours on a video only to hear crickets back but then I'll post an Instagram Story with a photo of my to-do list and suddenly I'm the most popular person on social media.
Show us that cute coffee shop you love to visit after acting class, the book you just read or invite us into your snuggle time with your dog. Something we can relate to.
The more we can relate, the more we'll engage 😍
So if you're stuck with posting. Ask yourself:
"What little thing can I share from my day today?" What makes today different from any other day?" OR "What did I learn today?" And tell us that story!
2. ASK A QUESTION
The best way to engage with your followers is to talk with them – not at them. Ask them questions and hear their opinions. This can be done using polls on Twitter or Stories or by just including a question in your captions. Start treating your social media more like a telephone where you talk WITH your followers than a megaphone where you talk AT your followers.
Don't be afraid to create posts that are solely for the purpose of getting to know your followers and building community.
3. INDUSTRY NEWS & TRENDS
What's happening in the entertainment industry is always a hot topic, and one you can be sure your followers are interested in (whether they're actors or not). Following the trades on social media will give you an endless supply of content that can inspire your own posts or you can 'retweet' and share directly.
4. SHARE ABOUT A CAUSE OR CHARITY YOU LOVE
Celebrities do it all the time, so why can't you? Think BIG! If you were to start your own charity someday who would it help? Would you help with animal rights, arts in the schools, childhood obesity, human rights, LGBTQ rights? Maybe it's something you already volunteer for. Share posts and content related to that cause!
BONUS TIP FOR #3 and #4 for Twitter users:
(Yes…I will continue to call it Twitter for now…not X. LOL….it's still located at Twitter.com (last I checked).
Add the trades accounts and charities to a private 'Twitter List' that you can easily access!
Then whenever you ask: 'What should I post?' you can easily access that list with tons of shareable content about topics that interest you!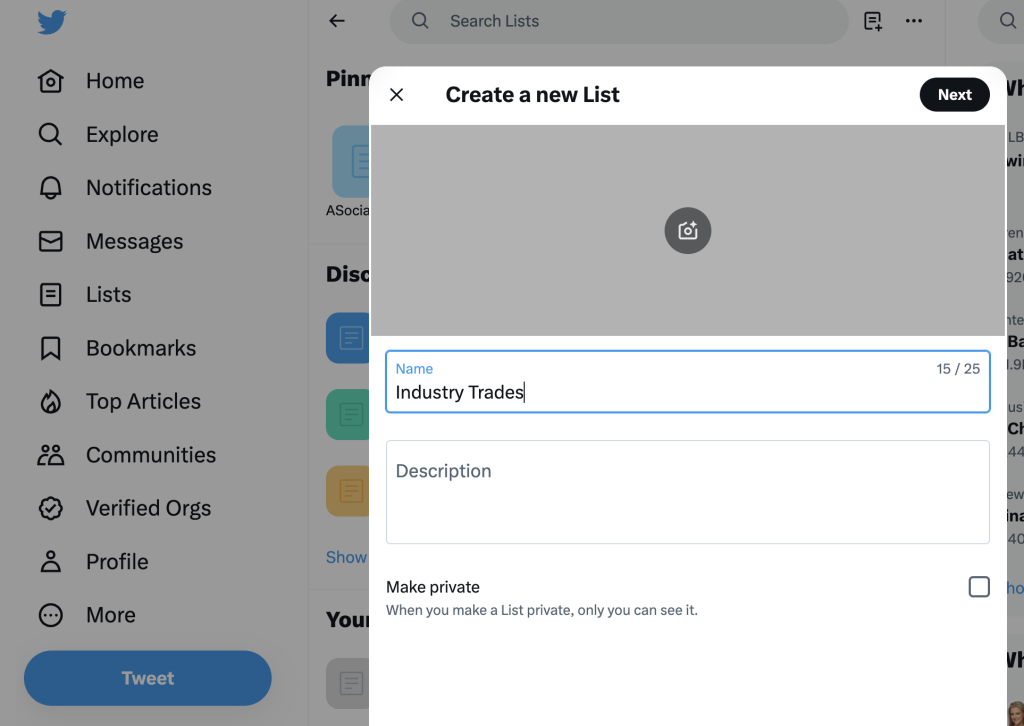 5. SHARE A UNIQUE SPECIAL SKILL
Besides your amazing acting abilities 😉. This might be a special skill on your resume, a cool party trick or the fact you speak 5 languages. I have a client who's an amazing martial artist. He's creating great stuff for social media by highlighting those talents in Instagram Reels and TikToks and he's booking more work because of it. Do you have any unique qualities or talents that you can share with us?
Which one will you try out today! I'd love to know. Let me know over on Instagram- I'm @Marketing4actors
And if you want even more post ideas (beyond your bookings) download my 30 Post Ideas for Actors right here. It's free!
See you on social,